TRAVELLING TO RODEMACK
By car, bus or bicycle all roads lead to Rodemack…

By Car
From France
Highway A31 : Nancy / Metz / Luxembourg, Exit 44 : Hettange-Grande, Volmerange-les-Mines, Kanfen.
From Luxembourg
Highway A13, Exit N ° 10 : Frisange or exit N ° 12 : Mondorf-les-Bains.
Luxembourgish A3 highway, then French A31, Exit 44 Hettange-Grande.
From Germany
Highway A13 Luxembourg direction Germany / Luxembourg, exit N12 : Mondorf-les-Bains.

By Train
France
10 km from Hettange-Grande train station (SNCF Metz / Luxembourg line).
17 km from Thionville TGV station.
Luxembourg
15 km from Bettembourg TGV station.
26 km from Luxembourg Ville TGV station.

By Bus
■ Bus line 110 : Thionville-Mondorf (Rodemack bus stop – fountain).

By Plane
■ 20 km from Luxembourg Airport.
■ 40 km from Metz / Nancy Lorraine Airport.
■ 93 km from Saarbrücken Airport.

By Bike
■ 7 km from « La Voie Bleue » (Luxembourg-Lyon).
■ Bike rental, in Mondorf-les-bains (Luxembourg) : 7km
Every mobility detail in the region of Cattenom and its surroundings (in french)

In Rodemack
Parking
Free parkings in and around the village of Rodemack.
Car
Several car parks are available inside and outside the village.
Bus
The ramparts car park (Porte de Sierck side, D57) offers spaces for buses.
Camping-car
Outside the fortifications, a free motorhome service area is accessible via the D57 road ; follow the signs for the community car park. Services available: drinking water refill, black water drain.
GPS coordinates :
latitude : 49,4666349248553
longitude : 6,23195102903578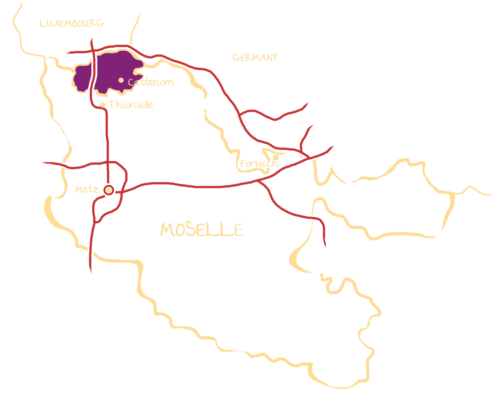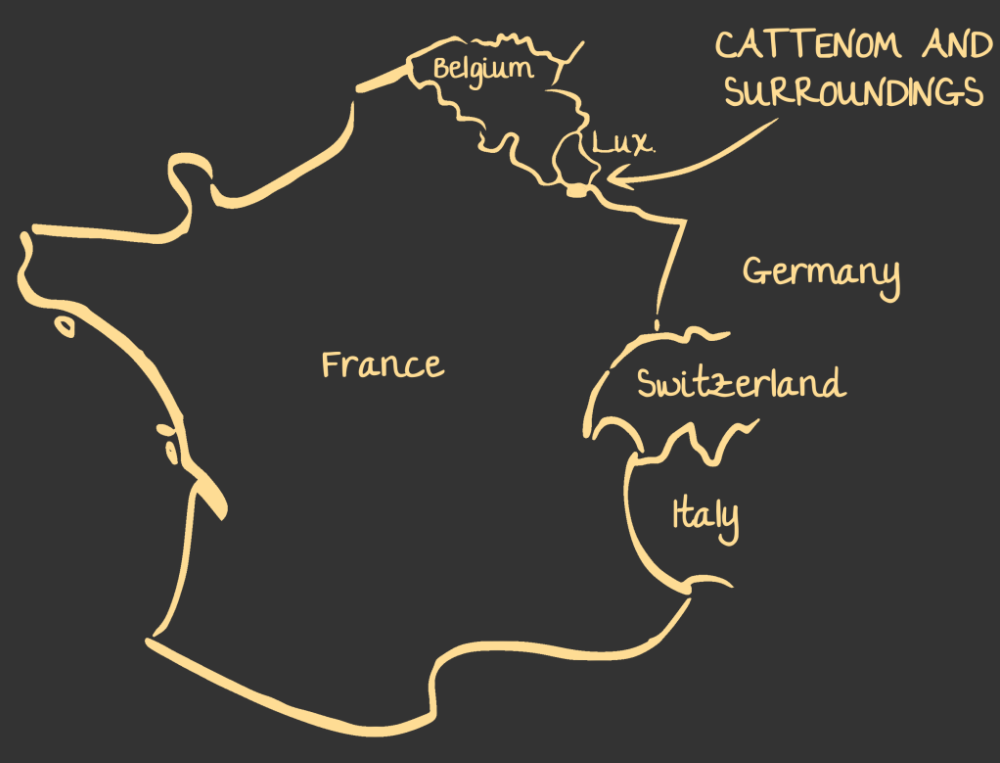 Contact Us
From May 1st to September 30th
The Tourist Office is open every day from 9 am to 12:30 am and from 1:30 pm to 6 pm
From October 1st to April 30th
The Tourist Office is open from Monday to Friday from 9 am to 12:30 am and from 1:30 pm to 5 pm
Address : Place des Baillis, 57570 RODEMACK
Phone : +33 (0)3 82 56 00 02
Email : otcommunautaire@cc-ce.com